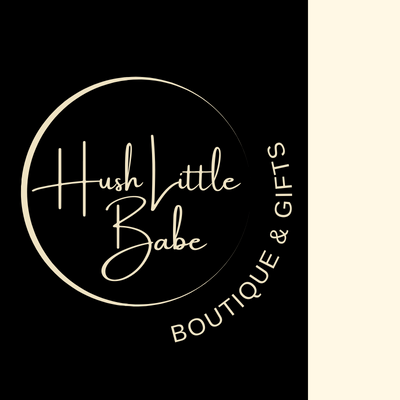 Gifts and keepsakes
Discover the ultimate selection of ready made gifts, designed for soon-to-be parents, new and experienced parents, precious little newborns, babies and toddlers alike.
For a personal touch, you have the option of selecting your own favourites and creating a gift box of your choice, with guidance and suggestions from our lovely staff if you wish. 
We cater for baby showers, religious ceremonies, parties and celebrations by offering a personalised gift registry, which is both convenient and simple for all involved.  More information can be found in the drop down menu on our home page.
With a wide range of baby gifts to explore, you're certain to discover the ideal present for that special little bub.  We cater to various preferences, colour themes & occasions. Our gift boxes are stocked with a diverse array of baby goods, from toys and sensory items to blankets and Australian made, hand sewn bedding, keepsakes, clothing & more. 
At Hush Little Babe we love to celebrate the invisible heroes, our beautiful Mums and Dads.  We hand pick our parent packs to ensure we cater for parents of all ages and stages.  From pamper packs to everyday survival to novelty and humorous gifts, there's something here for everyone.
We will pack, wrap and deliver your gift directly to your recipient, together with a personalised gift tag or card with your chosen wording. You can add your special message during the checkout process or by sending us an email or private message.
That's gifting made easy… At Hush Little Babe.